Clémence Sangaré is Consultant at MADE51 and comes to the Culture Retail Network Day to talk about her work at MADE51 and show her products including the unique collection of 24 holiday ornaments. An interview to get a preliminary introduction to Clémence and MADE51, a UNHCR initiative she works for.
What makes MADE51 outstanding?
"Our mission and model are unprecedented, which in my opinion is what makes MADE51 outstanding. We are creating dignified work for refugees – who are often left out of the workforce in their host communities – by connecting their handmade products to global markets. We're doing this by partnering with vetted social enterprises who work with refugee artisan groups to create unique and beautiful products that represent the refugees' heritage skills or culture.
As a global initiative created by UNHCR, the UN Refugee Agency, MADE51 is working with an ecosystem of partners, including many in the retail sector – this is a rare opportunity for these companies to be a part of the solution to the global refugee crisis."
What's your relationship with the cultural sector?
"MADE51 collections celebrate the diverse cultures and heritage skills of refugees around the world. These are intangible assets that are often lost when people are living in forced displacement. For museum shops, buying or co-creating a MADE51 product supports the preservation of refugees' craftsmanship and is way to offer their audience products with powerful stories.
Over the past year, several museums have ordered MADE51 products for their boutiques. Since January 2023, Museum Connections tradeshow in Paris has become part of the MADE51 ecosystem, supporting our access to the show and helping increase our visibility in the cultural sector."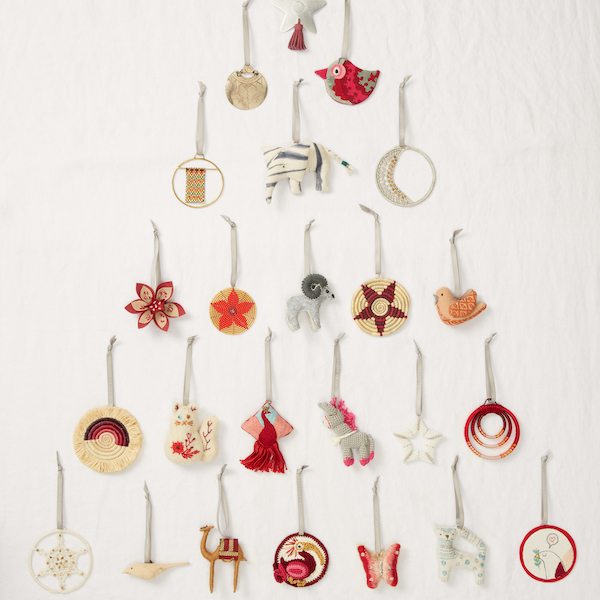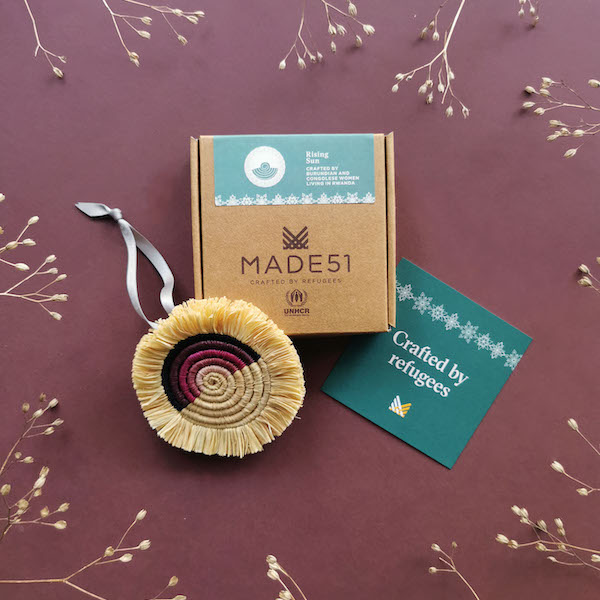 What products do you want to present at the Cultural Retail Network Day? What makes these products so special?
At the Cultural Retail Network Day, we will be presenting a unique collection of 24 holiday ornaments crafted by refugees in 15 countries around the world. Meant for the gifting market, the ornaments come beautifully packaged in recyclable craft paper boxes that convey the stories behind each piece. Each piece showcases the talent of refugee artisans. We see these ornaments as symbols of empowerment and hope.
For retailers that have customers in the Gen Z and Millennial categories, these items stand out for their providence and impact. This is particularly important in the festive season, when these shoppers are looking for gifts with meaning from brands they can trust. Our products have such rich stories behind then and, being made in ethical conditions, are uniquely well positioned for these conscious consumers.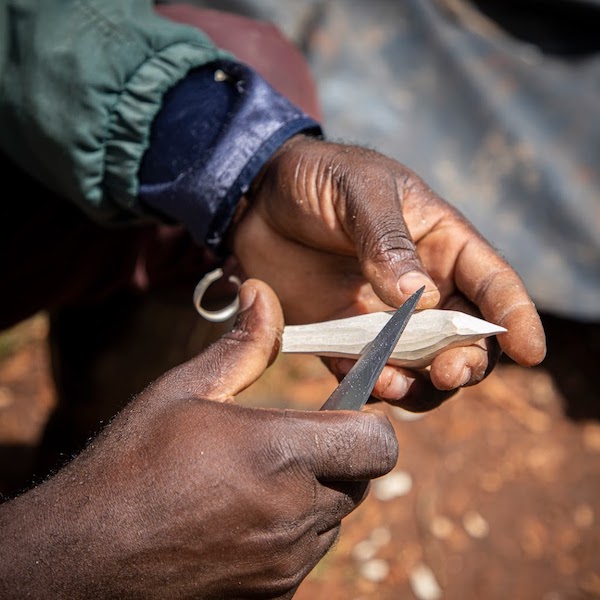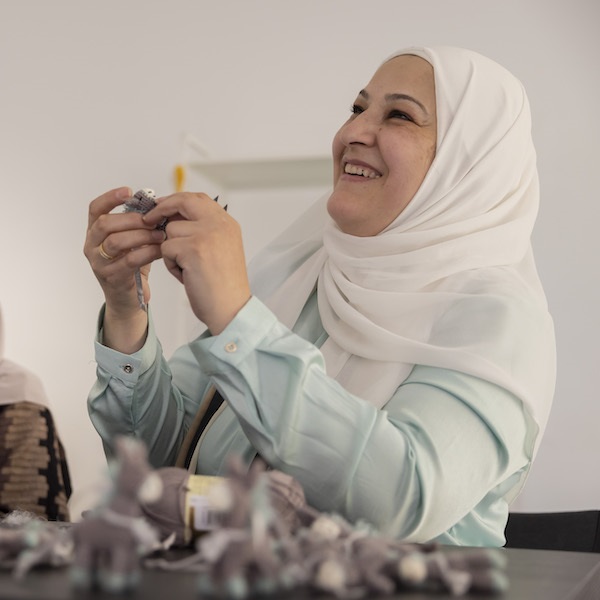 What do you expect of the people you will meet at Cultural Retail Network Day? What would you like to talk about?
We're really hoping to meet more retailers interested in preservation of cultural heritage. We are a UNHCR initiative, so our mission to protect and support refugees is at the heart of everything we do – but we're taking that one step further and working to preserve refugees' cultural heritage in a market-oriented way. We think museum shops are uniquely well positioned to understand and value this work.
We also think that, beyond becoming retailers of refugee-made products, museum shops could start collaborating with us on a deeper level by engaging in storytelling and helping us reveal refugees as talented, positive contributors. Museums have a powerful role to play in contributing to the public discourse on political issues and we truly believe that they can help us reshape the (often negative) narrative around refugees. So please, come say hello!
Want to know more? Come to the Culture Retail Network Day on 20 November and visit MADE51's stand and listen to Clémence's stories.
View the programme and register.         Bekijk het programma en meld je aan.
MADE51 HOLIDAY COLLECTION
This beautiful collection of 24 ornaments handmade in 15 countries, showcases the diversity and talent of refugee artisans. Each piece tells a story about the cultural heritage of its maker and is a symbol of empowerment and hope.
With each purchase, a refugee has had the opportunity to utilize their skills and preserve their heritage to earn much-needed income. By utilizing Fair Trade principles, we ensure artisan work is a source of positive impact for refugees, their families and their communities.